Meet Two of Car and Driver "10Best" sedans at Volkswagen Clear Lake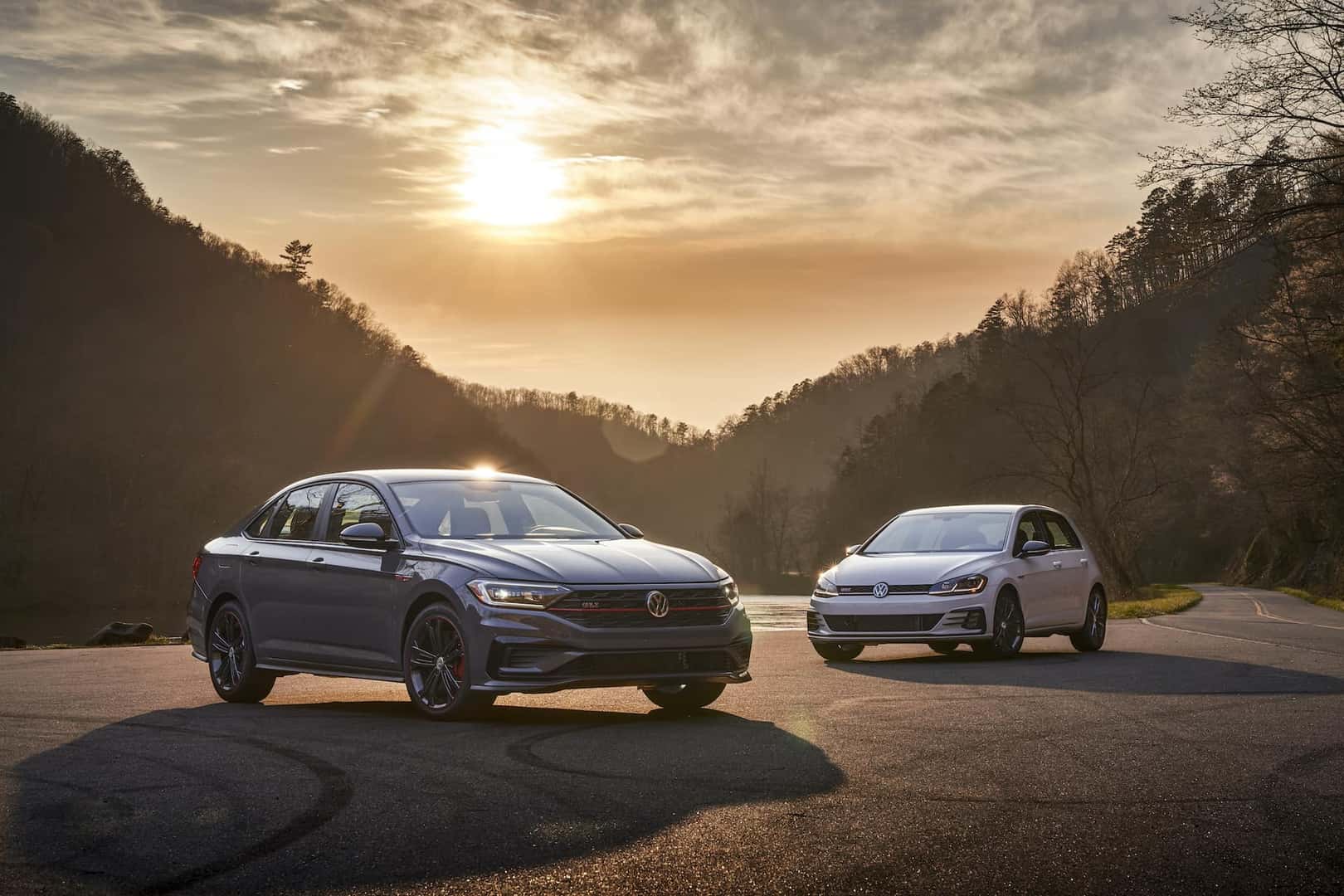 The 2021 Volkswagen Golf GTI and the 2021 Jetta GLI just made Car and Driver's 10Best" list for 2021. This is the 15th year in a row for the Golf GTI! Read the original story here. See these two powerful vehicles at Volkswagen of Clear Lake in Houston. We just got a good shipment of each after selling out of all our 2020 models.
The editors of Car and Driver state: We're not recognizing the GTI because we feel like we have to. The GTI was on C/D's first 10Best list in 1983, and this year marks its 15th consecutive win. We reward it time and time again because it's just that good. As is its fraternal twin, the Jetta GLI. 
The article goes on to say: "Get behind the wheel of a GTI or GLI and you'll find a playful and premium driving experience, with each offering a level of sensitivity to driver inputs that most makers of sport compacts can only dream of achieving. What's more, for all this goodness, VW doesn't demand a single sacrifice in practicality."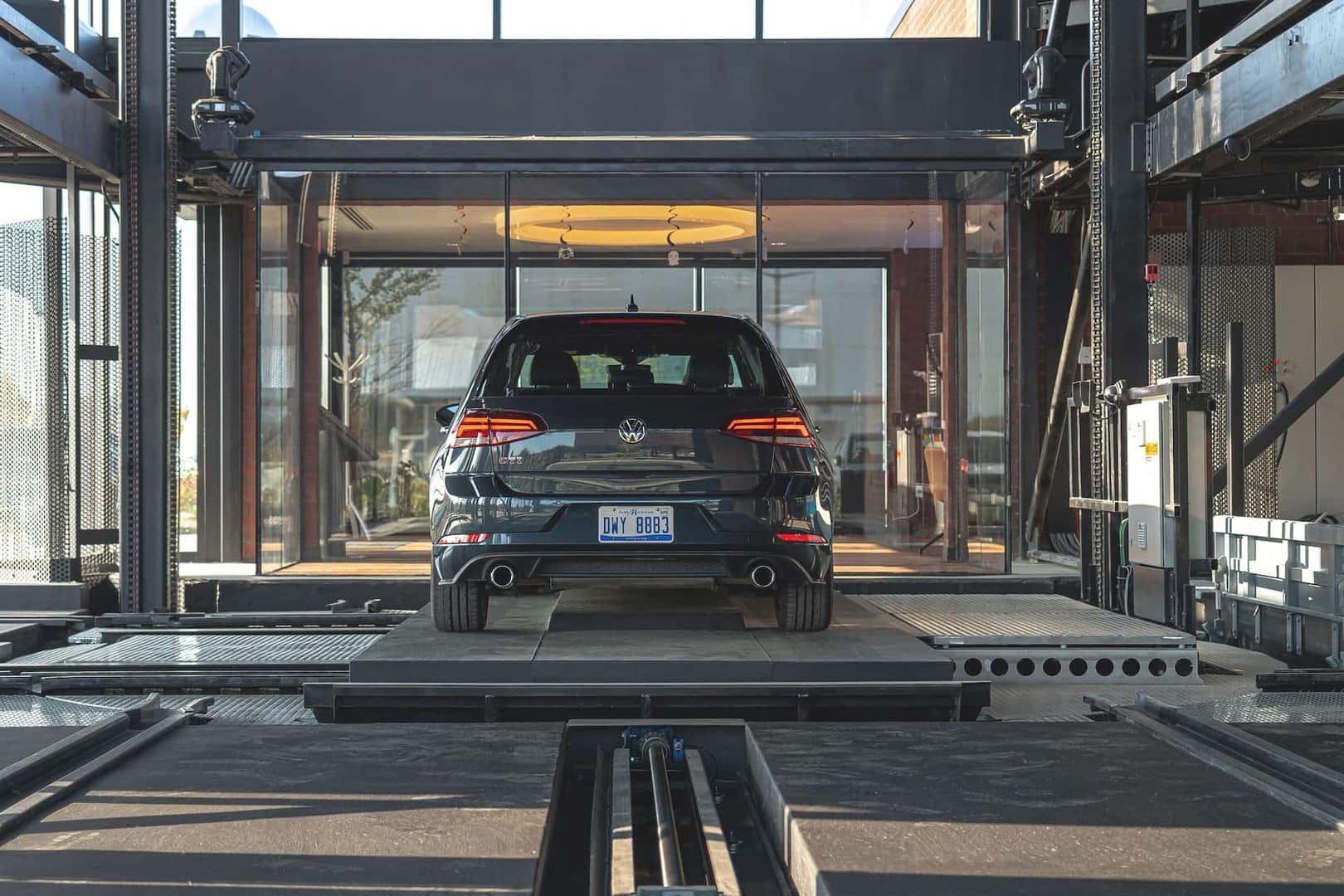 Scott Keogh, President and CEO of Volkswagen Group of America said "We are thrilled to have Volkswagen models on the "10Best" list for the 15th straight year. GTI and GLI represent the heart and soul of this brand with their combination of stellar driving dynamics, high-tech features and outstanding quality at a value price." 
According to VW, the 2021 Golf GTI continues the tradition of affordable performance it has built since its U.S. debut in 1983. With 2021 being the seventh generation's final model year, every trim—S, SE, and Autobahn—includes visual cues to signal the change: painted side view mirrors and a rear lip spoiler, both in glossy black. SE and Autobahn models feature the new MIB3 infotainment system as well as new designs for the standard 18-inch aluminum-alloy wheels. 
We have a great selection of these brand new vehicles at Volkswagen Clear Lake. According to Luke Lundberg, General Sales Manager at Volkswagen Clear Lake in Houston, "The 2021 Golf GTI is a car-enthusiasts favorite for its sporty and powerful engine." This car starts in the low $30K's and even has financing available for as low as 1.9% APR for up to 6 years in January 2021. 
Per VW, Since it first debuted in 1984, the Volkswagen GLI has had one mission: to deliver an accessible German performance sedan. The 2021 Jetta GLI is offered in two well-equipped trims—the S and Autobahn. The Autobahn trim adds a host of upscale features including the new MIB3 infotainment system Adaptive Cruise Control (ACC), Lane Keeping System (Lane Assist), and High Beam Control (Light Assist). 
At Volkswagen Clear Lake, Houston's #1 Volkswagen dealer* the 2021 Volkswagen Jetta GLI starts around $28,000 for its base S model and also offers incredible discounts like $2700 in dealer discounts and financing for as low as 1.9% for up to 6 years during January 2021. 
*Per VW of America CER regional reports 2020.