Surplus Sale! 2024's are hitting our lot daily - save THOUSANDS on remaining 2023's while supplies last, get as low as 3.9% for 72 months OAC, or chose of our low leases! View Now

Wheel Alignment Service with Volkswagen Clear Lake
If you need a wheel alignment in Houston, Volkswagen Clear Lake is here to help. During a wheel alignment inspection, our Volkswagen certified automotive technicians will inspect your tires for tread wear patterns and inspect your wheels' alignment. Adjustments will be made to camber, caster, and toe to correct misalignment.
Wheel Alignment Services
Two-wheel Alignment – Also known as a front-end alignment, two-wheel alignment is generally performed on vehicles with a solid rear axle; it involves inspecting and adjusting the camber, toe, and caster angles on the front wheels.

Learn More
Four-Wheel Alignment – Vehicles with independent or semi-independent rear suspensions will need to have the camber, toe, and caster angles inspected and adjusted on all four wheels; this is also called an all-wheel alignment.

Learn More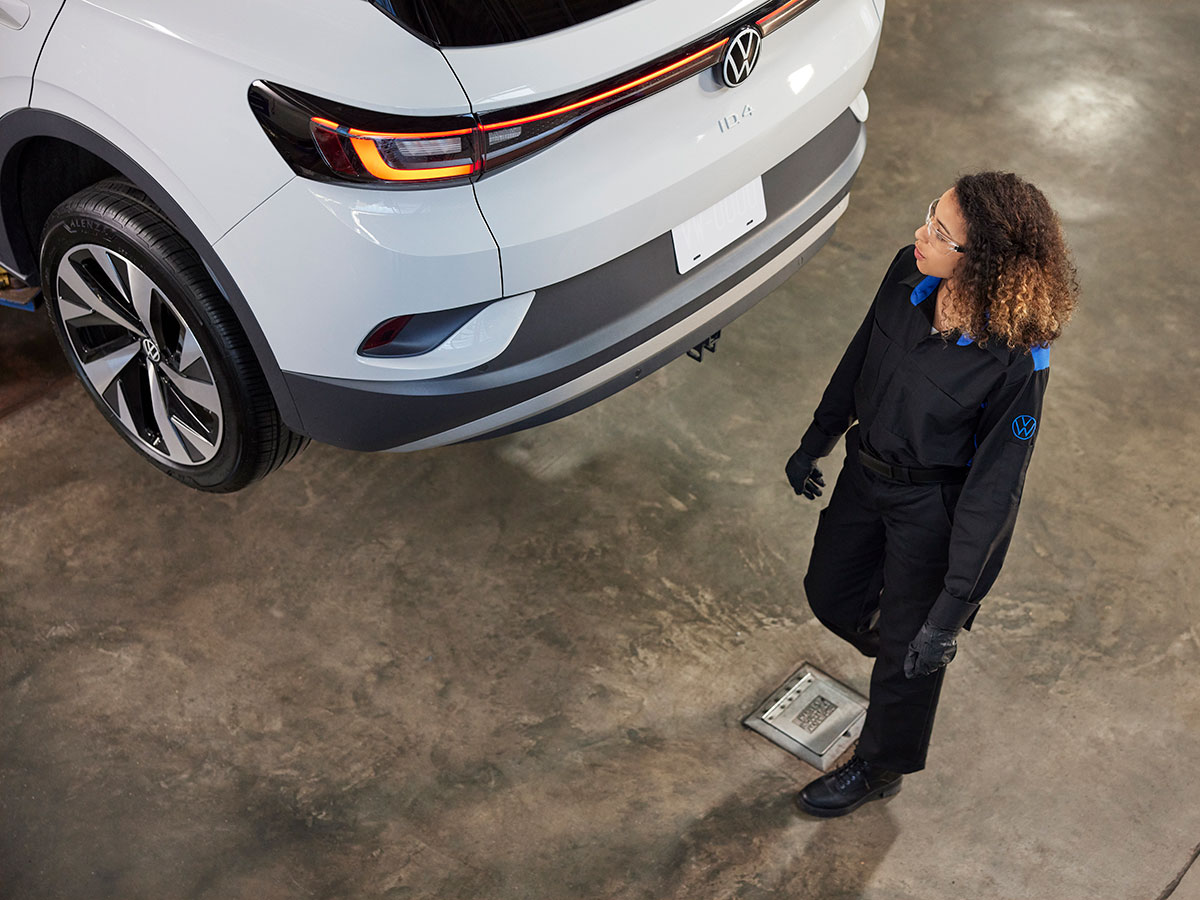 Benefits of Routine Wheel Alignments
There are many benefits to a Volkswagen wheel alignment service. It is an inexpensive maintenance that can easily be incorporated in interval repairs and vehicle upkeep. Some vehicles require a two-wheel alignment, which is slightly different than a four-wheel alignment. A two-wheel alignment is simply the alignment of the front end wheels or a front wheel alignment. A four-wheel alignment is as it suggests, an alignment of all four wheels which typically happens with an all-wheel-drive vehicle. Depending on your vehicle type and requirements, either service will achieve the same result of correcting poor wheel alignment. After service, a smoother ride will be noticeable, along with improved fuel economy. The longevity of your tires is increased, another benefit of properly aligned wheels. This service is an integral part of routine maintenance and shouldn't be overlooked.
Do I Need This Service?
Drivability and performance will suffer from neglecting to have this service done. Poor steering and decreased fuel economy are possible adverse effects of failing to get a wheel alignment service performed as needed. Luckily, this standard car care service is inexpensive and can usually be done promptly so there is little reason to not have it done.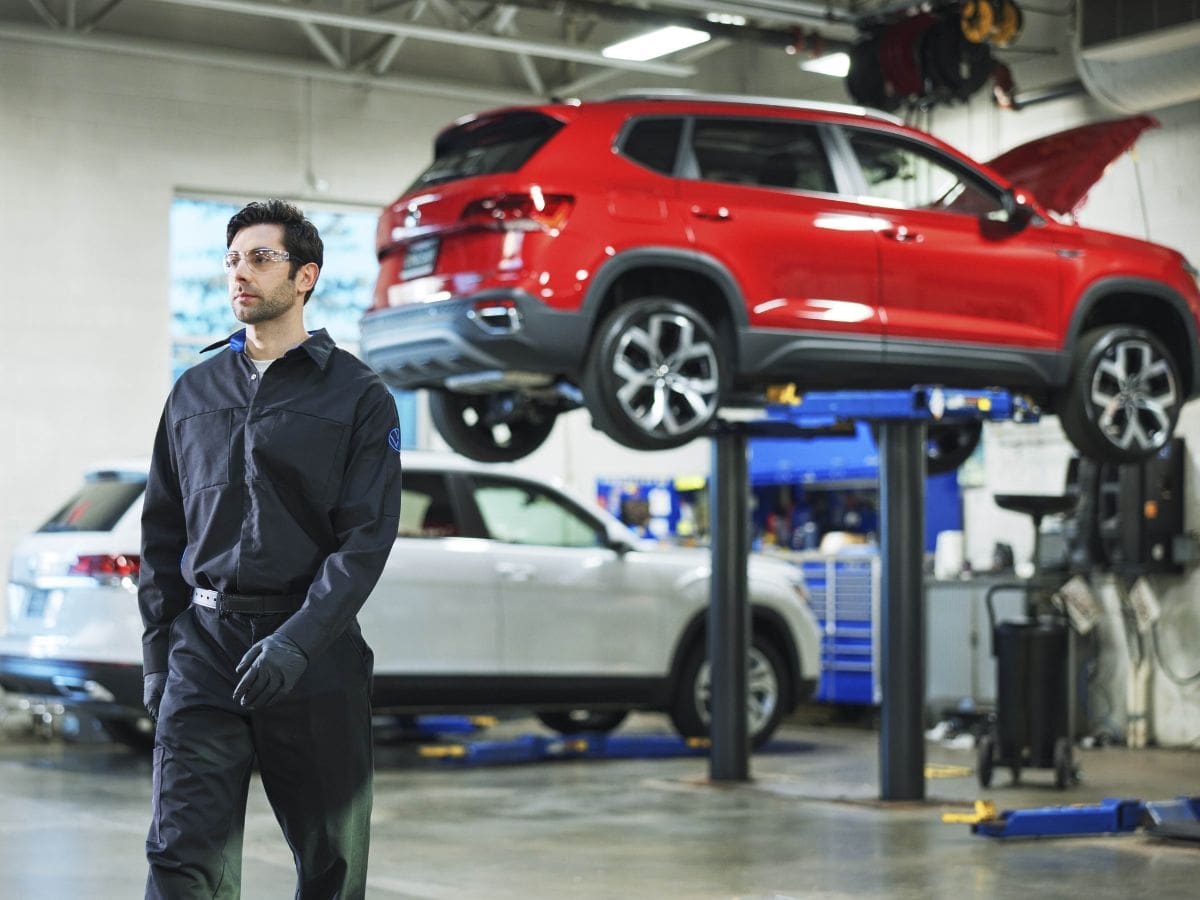 Professional Volkswagen Sales and Services in Houston
Contact us at Volkswagen Clear Lake in Houston, TX to schedule a Volkswagen wheel alignment service for your vehicle. We also serve Pasadena, Pearland, League City, and Friendswood, TX. For your convenience, we offer an online service scheduling portal to make scheduling your next appointment quick and easy. At Volkswagen Clear Lake, our team of service professionals and Volkswagen certified automotive technicians have years of collective experience and know-how to provide the highest quality car care possible. Stop in and make us your number one Volkswagen service shop.
Search
Find Your Vehicle
Search By Keyword
Search By Filters
Saved
Saved Vehicles
SAVED VEHICLES
You don't have any saved vehicles!
Look for this link on your favorites:
Once you've saved some vehicles, you can view them here at any time.
Share
Share This
Choose How To Share: