Surplus Sale! 2024's are hitting our lot daily - save THOUSANDS on remaining 2023's while supplies last, get as low as 3.9% for 72 months OAC, or chose of our low leases! View Now

Brake System Services Available at Volkswagen Clear Lake
Your Volkswagen is equipped with a state-of-the-art braking system that requires routine maintenance to sustain peak operation. For the best Volkswagen brake services in Houston, visit Volkswagen Clear Lake. We provide a full range of brake services, from brake inspections to installing new brake pads and brake rotors. We also handle routine services like a brake fluid exchange. Customers living in Houston, Pasadena, Pearland, League City and Friendswood can access our superior, friendly technicians with a quick call to our service department or by scheduling a maintenance visit online.
What is Brake System Service?
A brake system service for your Volkswagen includes a full assessment of all braking components and replacement of key parts, such as the brake pads. During a service visit, our highly certified technicians may also resurface or replace the brake rotors. If required, a brake fluid exchange will also take place.
Brake Services We Offer
Brake Fluid Exchange – Brake fluid transfers and amplifies the force of your foot on the brakes to the calipers; as a hygroscopic fluid, it will absorb moisture and eventually need to be replaced as it becomes less effective.

Brake Pad Replacement – The brake pads consist of a metal backing and a softer brake lining that is designed to wear down; when this lining gets thin, it's time to have your brake pads replaced. We can replace front and rear pads.

Learn More
Rotor Resurfacing or Replacement – The brake rotors may become glazed or warped well before they wear out; we can resurface the rotors, smoothing their surface to help you avoid paying for entirely new parts before it's necessary.

Caliper Service – The brake calipers squeeze together to push the brake pads against the brake rotors, and they will regularly need to be cleaned, lubricated, and inspected to ensure that they are providing the necessary precision.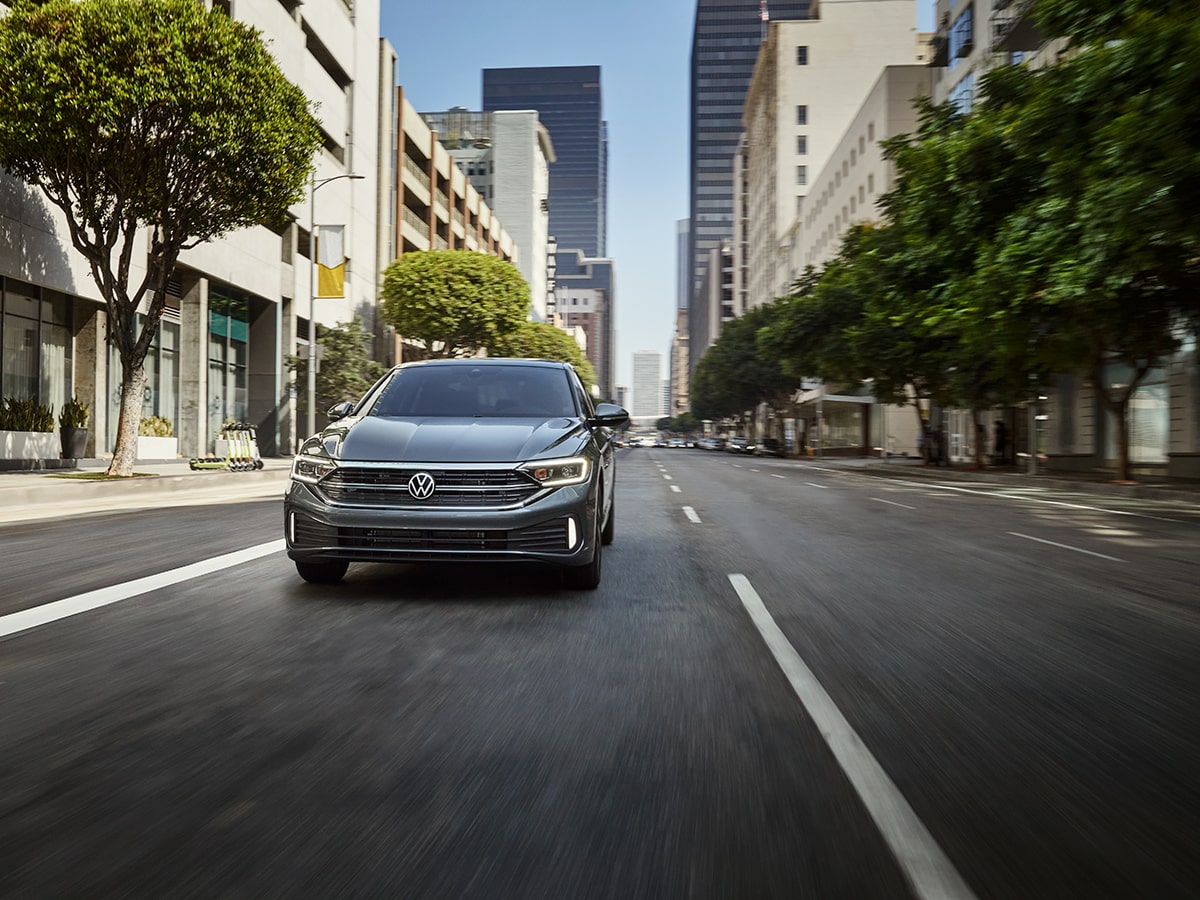 Why Should I Come To Your Dealership for Service?
At Volkswagen Clear Lake, our technicians are fully trained on Volkswagen braking system services, from basic part replacements to more complex maintenance and service issues. As Volkswagen vehicles' braking systems have become more complex, our team has continued its education to ensure you retain all standard safety features after a service visit. We use OEM parts to ensure your car operates at peak efficiency for years to come. Call or visit us online to schedule Volkswagen braking system services for the Houston area and beyond.
Search
Find Your Vehicle
Search By Keyword
Search By Filters
Saved
Saved Vehicles
SAVED VEHICLES
You don't have any saved vehicles!
Look for this link on your favorites:
Once you've saved some vehicles, you can view them here at any time.
Share
Share This
Choose How To Share: