Schedule Service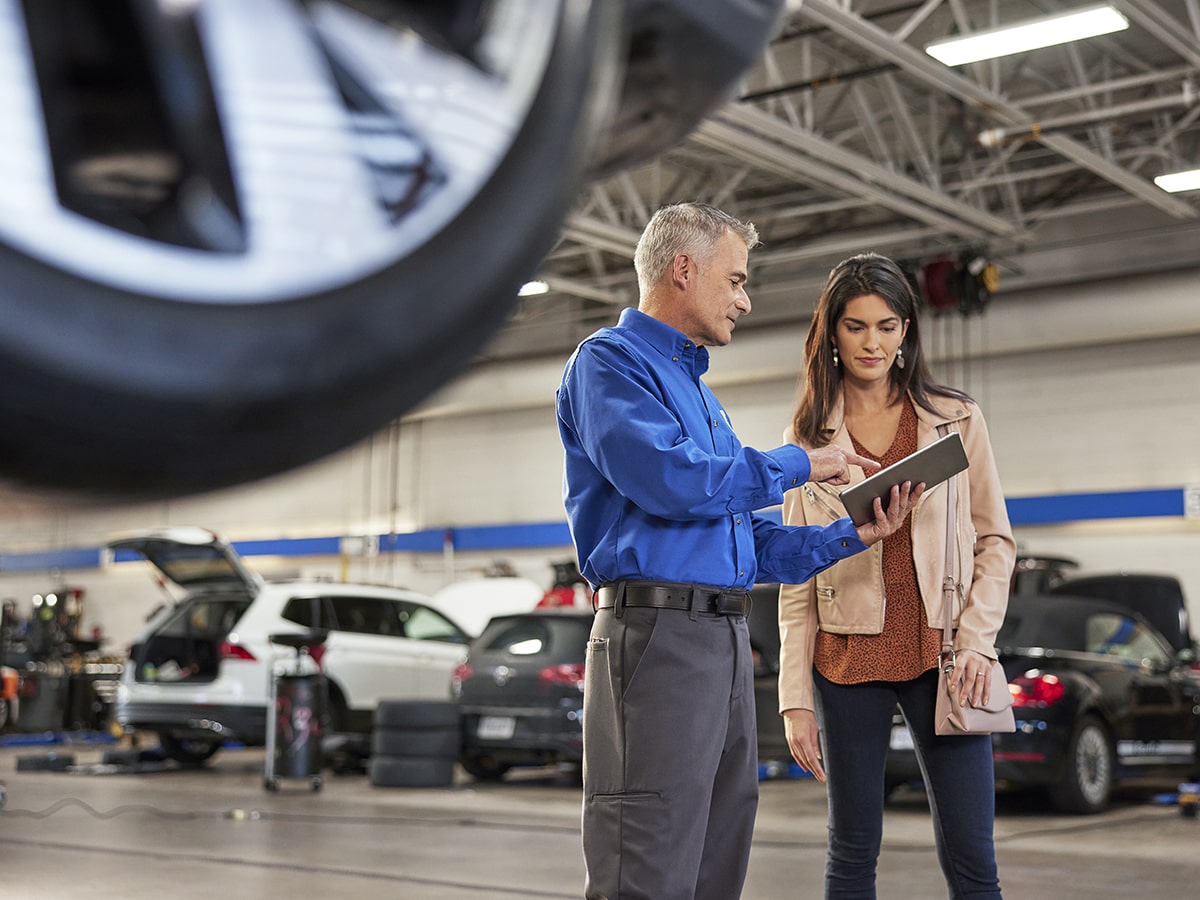 Schedule Service at Volkswagen Clear Lake in Houston, TX
Are you looking to schedule your next maintenance service online with Volkswagen Clear Lake? If you have never used the service request form, below is a walkthrough of what you can expect when you schedule your appointment.
Open Your Account
When you first log on to make your service request, it will give you the search option via email or phone. If this is your first time, sign in with your Google email account and set it up. You will be prompted to include your information about your Volkswagen. Include the following:
Adding Additional Information
If you know the following information about your Volkswagen, feel free to include the transmission type, drivetrain, engine type, and trim. This gives the certified technicians more accurate information when preparing parts and fluid for your Volkswagen. Even the same model Volkswagen can have different part requirements based upon the trim and engine type.
Also, make sure to include the current mileage on your Volkswagen. If you do not know the exact number when scheduling the service, provide a number that you think is close to what is currently reflecting on your odometer. This helps them determine where your Volkswagen is in its maintenance and determine if other services are required.
What does your Volkswagen need?
After you have supplied the appropriate information on your Volkswagen, you will be able to search for the individual services that you need. You can select all that apply to what you are seeking. While you are making this request, feel free to check out the Recall tab and see if there are any current recalls on your Volkswagen that needs to be repaired. If you do not see an option for the service that you need, feel free to type in exactly what you are looking for and what needs to be done on your Volkswagen.
Do you need transportation?
The next window will ask about transportation during your service. If you need a shuttle ride to the local shopping plaza, you are welcome to notate that in your request. If you are planning to stay while we service your vehicle or have a ride, we would like to know how we can accommodate you while you visit with us.
Schedule Your Appointment
The final window is to schedule your appointment. Select the date and time that fits your needs and is accommodating to your schedule. If you can select your preferred time, then that slot is available and you can complete your request. If the slot is greyed out and unable to be chosen, then that appointment is not available. Schedule your appointment today!